Stray Cat Mom Brings Her Kittens to Man that She Befriended, for Help.
A pregnant stray cat showed up at a property in Houston, Texas seven weeks ago. When she returned two weeks later, they noticed that she was significantly smaller.
"We had no idea where she had given birth," they told Love Meow.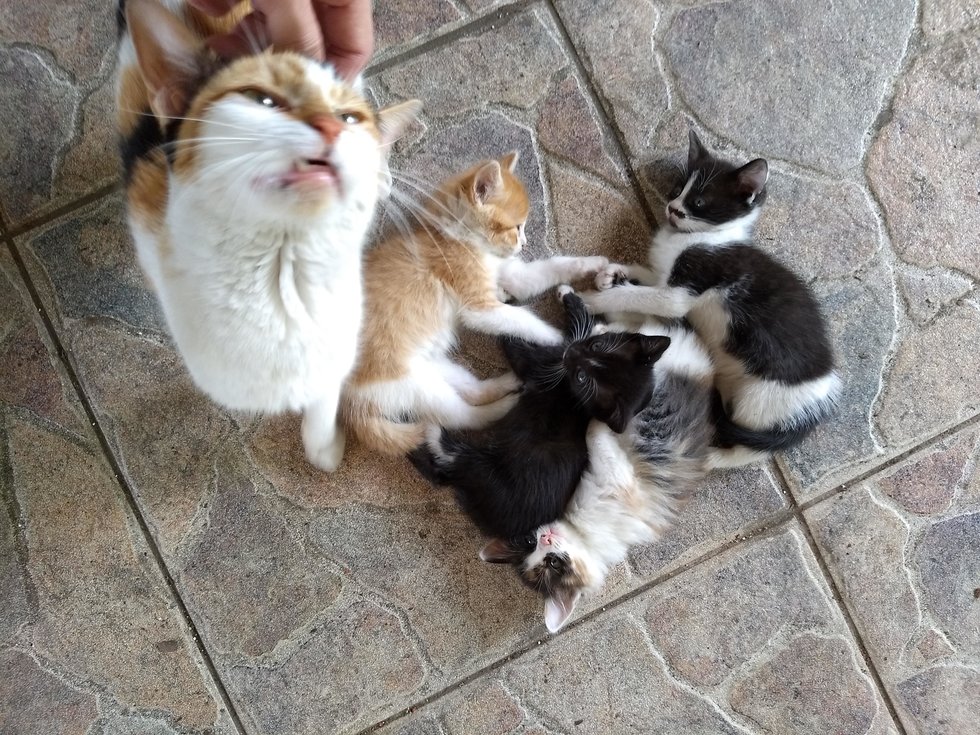 Supplied by imgur/hambuhguh
Imgur user @hambuhguh (who prefers to stay anonymous) lives in a commercial area in Houston that has a small feral cat community. When Cali the stray came to their house, she was visibly pregnant and was very friendly.

"She was very vocal and walked up to everyone, meowing a lot. One feeding and some head scratches was all it took for her to claim us," he told Love Meow.
When she returned without the pregnant belly, they knew that Cali had given birth and began to follow her in hopes of finding the nest.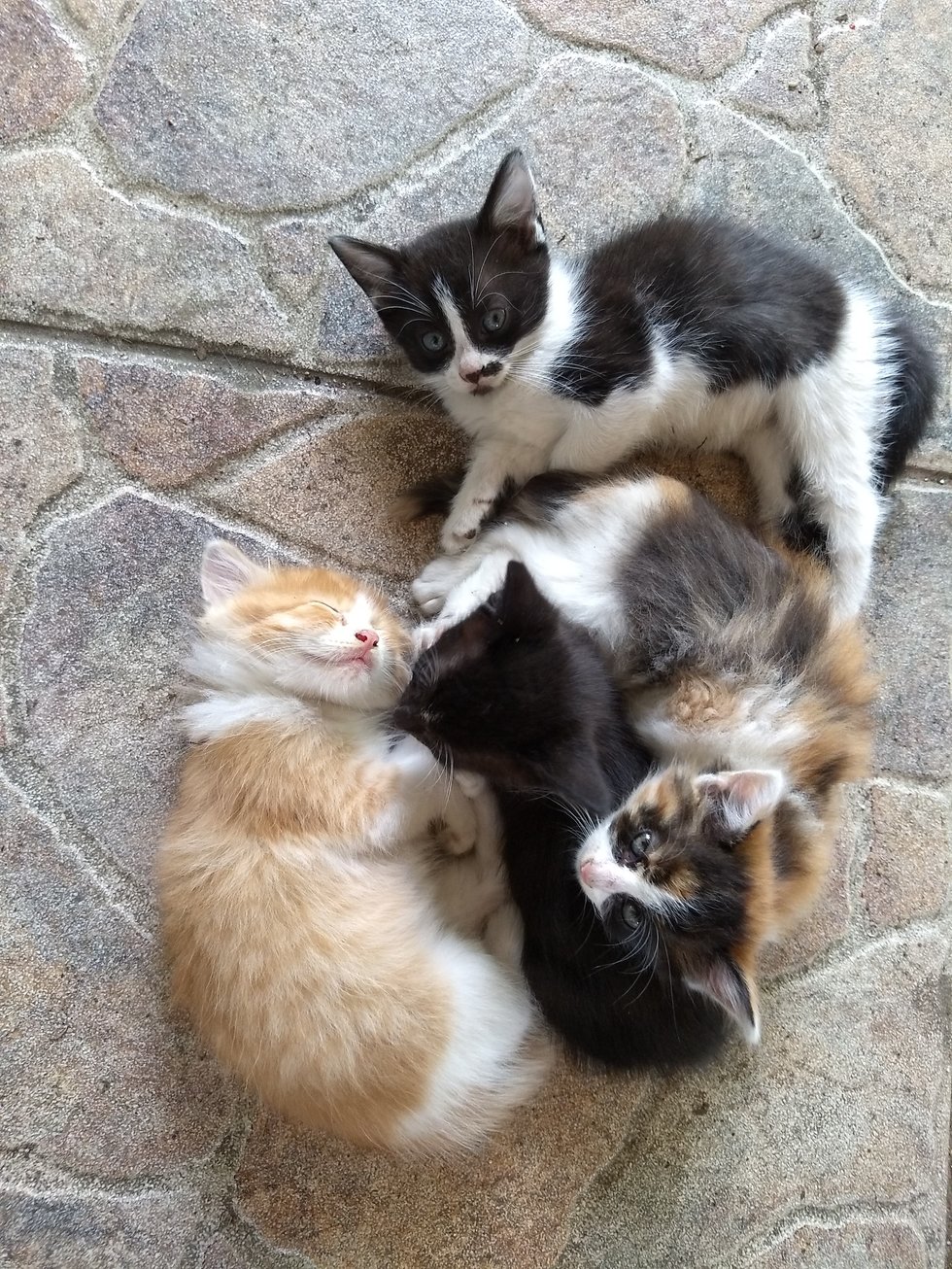 Supplied by imgur/hambuhguh
"After two weeks of trying to follow her and find her kittens, she showed up carrying one by the scruff."
Cali brought her kittens to see her human friends.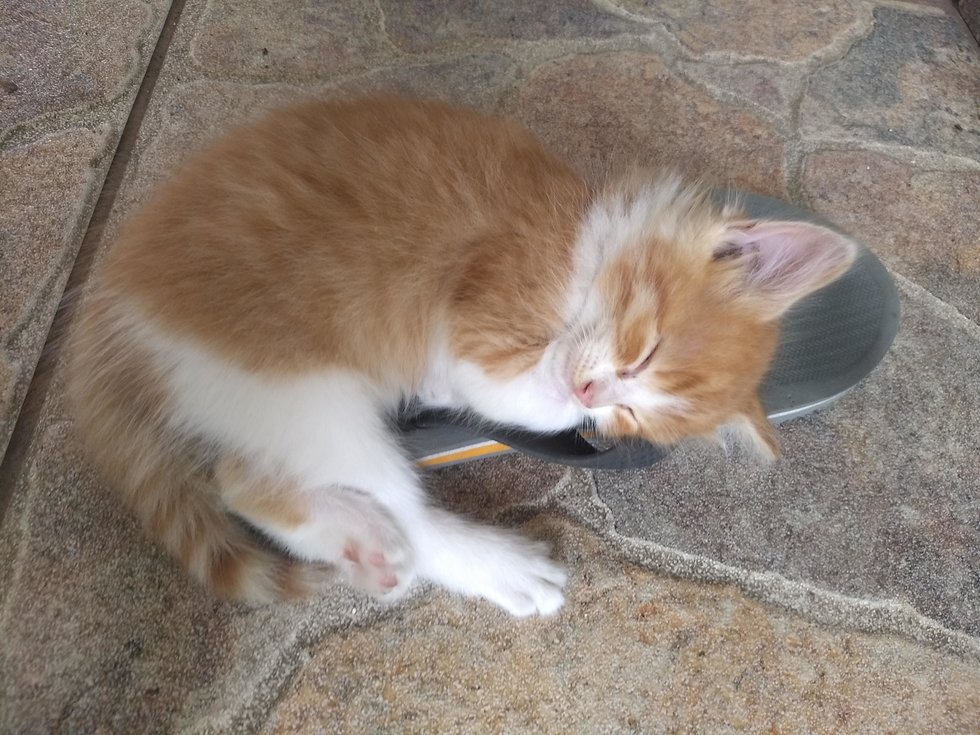 Supplied by imgur/hambuhguh
"Our front door is on the second floor and I watched as she carried the remaining three from the lot next door, up the stairs, and right up to our door," he told Love Meow.

Cali spent most of her time with her kittens upstairs on their covered patio, and when she needed a break, she went to her human's office.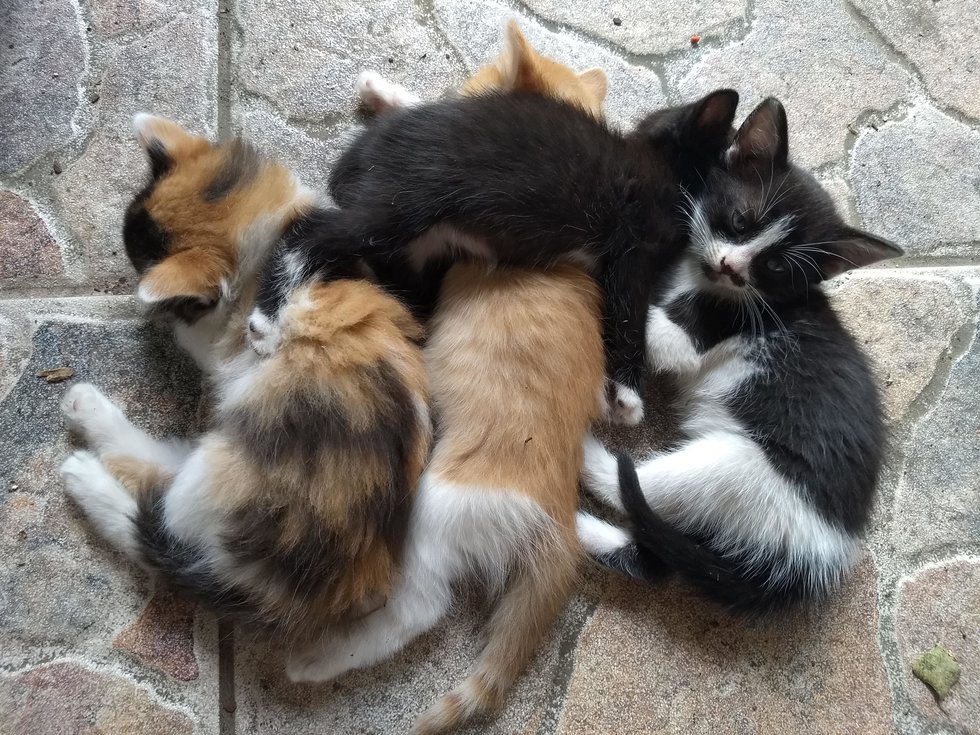 Supplied by imgur/hambuhguh
"Ever since she brought the kittens upstairs, she has been with them 24/7."
Mama Cali busy feeding her hungry babies.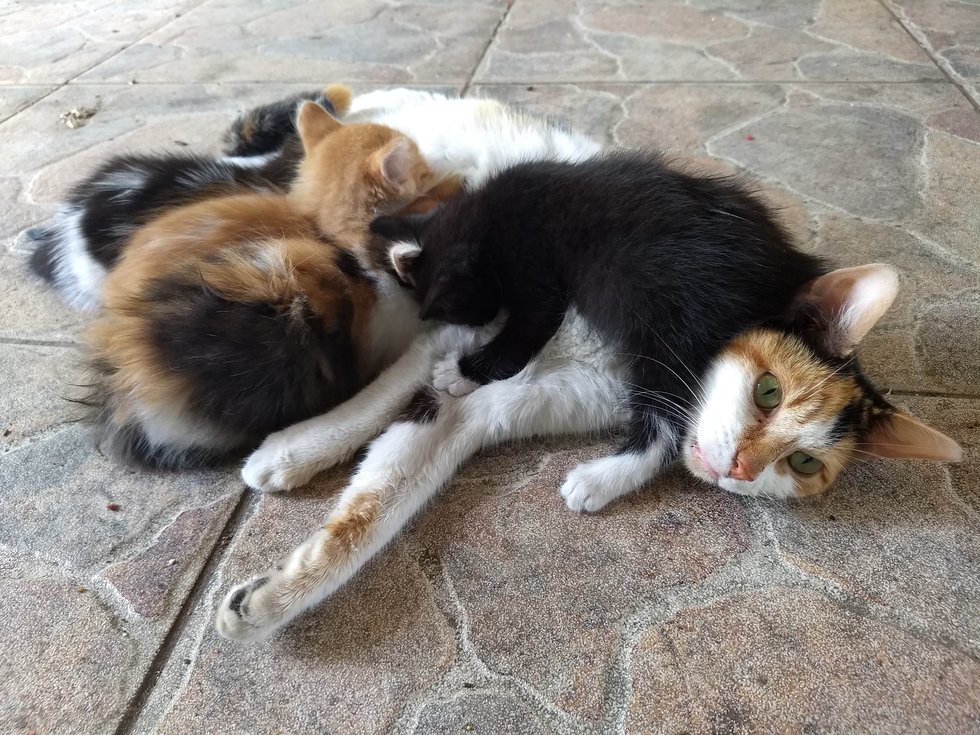 Supplied by imgur/hambuhguh
The kittens, about 5-6 weeks old, already have homes lined up for them and will be adopted in pairs.

Once the kittens are old enough, they will be spayed/neutered. The cat momma has already claimed the house as her own.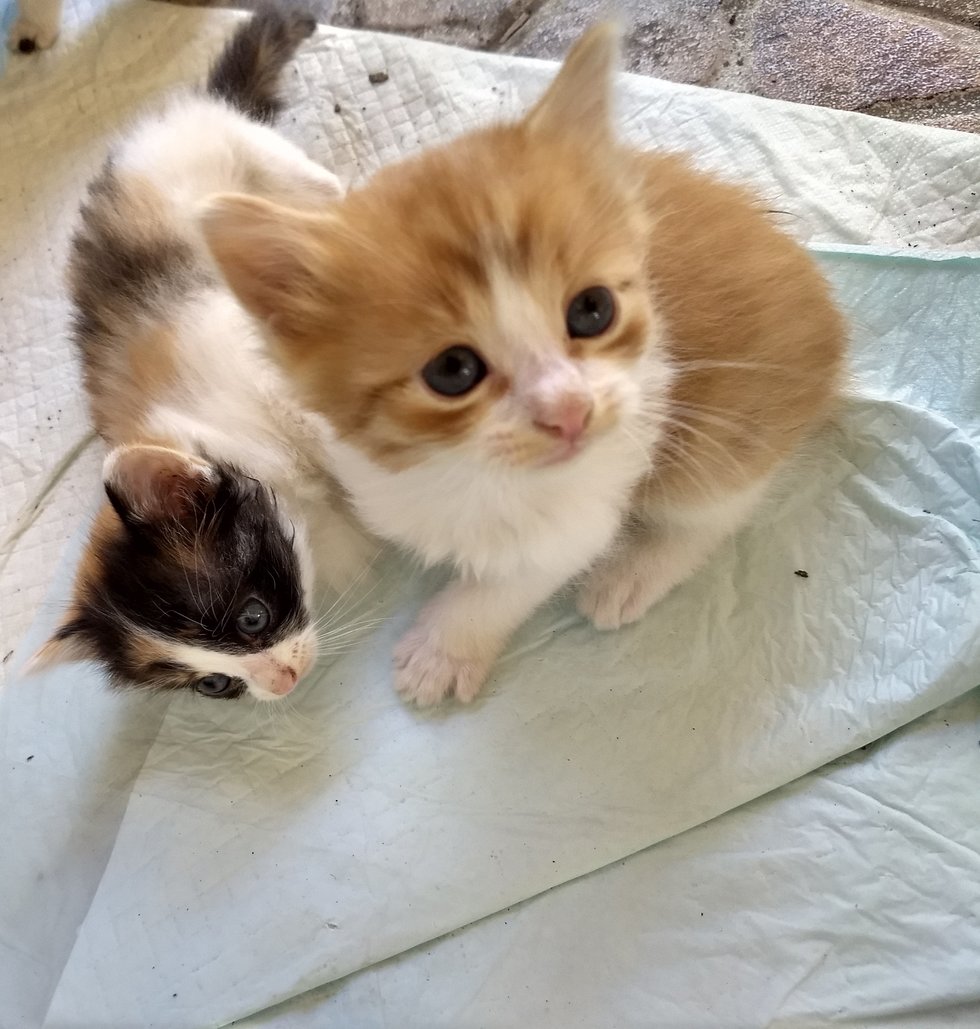 Supplied by imgur/hambuhguh
Cali found someone she could trust and brought her kittens to him.
Now all five kitties will have families to look after them and a place to call their own.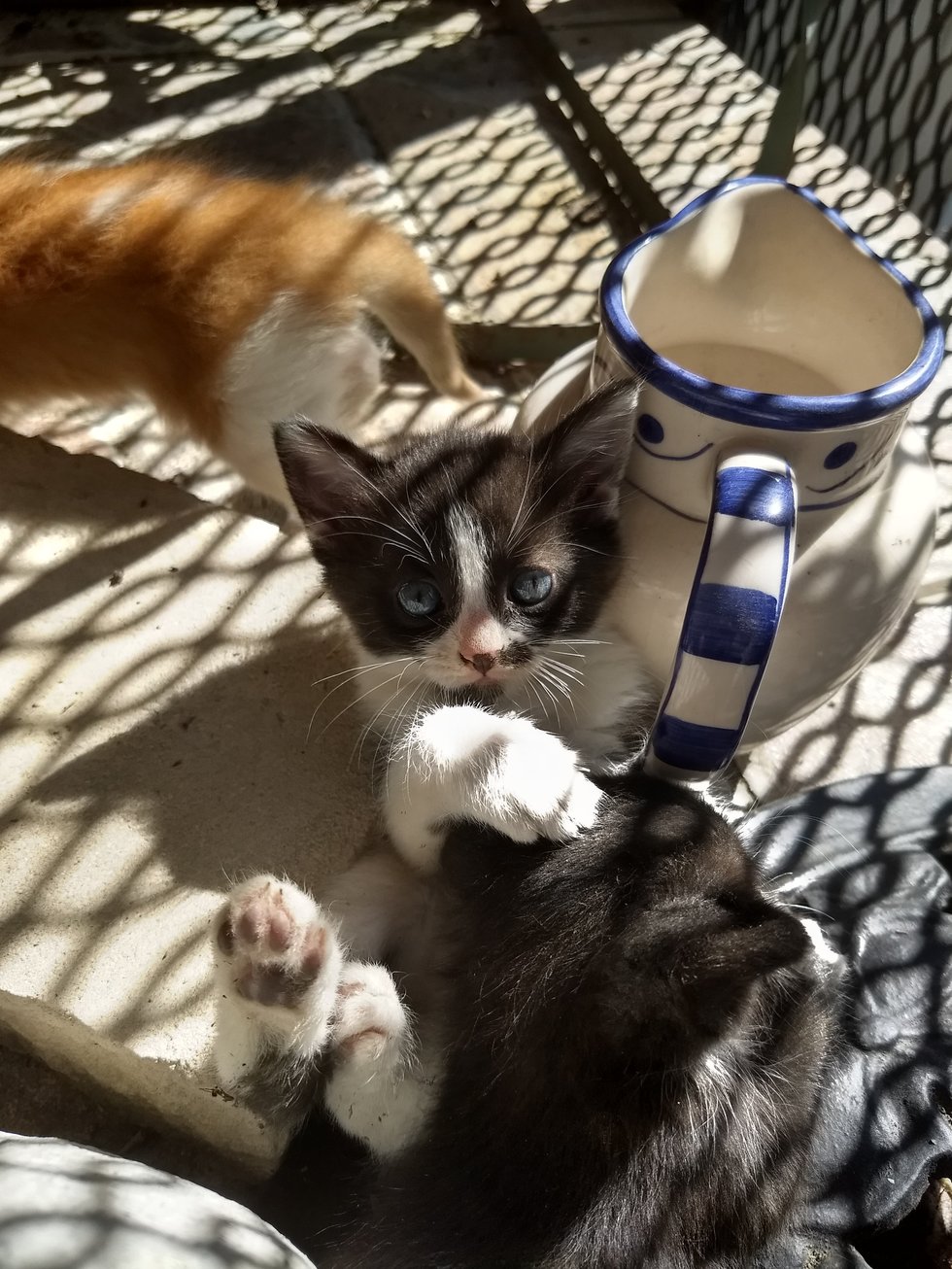 Supplied by imgur/hambuhguh
Share this story with your friends.
Related story: Stray Cat Walks into Trap, Begging to Be Rescued Along with Kittens He Looked After